More than 80% of the golf ball's initial direction is determined by the clubface.
Your wrist alignment directly determines the clubface angle.



Downswing
During the downswing top players square the clubface early. Too open clubface is caused by too much extension in the lead wrist.
Learn more
  Creating Lag
Many players try to create lag by over-setting wrists and pulling down on the club, creating poor swing consistency.
Learn more
  Putting

In putting every degree of wrist angle change can influence the clubface and make the putt miss the hole. Being consistent in your wrist angles is key for consistent putting stroke.
Learn more
  Pitching / chipping

In pitching/chipping understanding how the wrist controls the clubface helps to create different ball flight trajectories and spin levels.
Learn more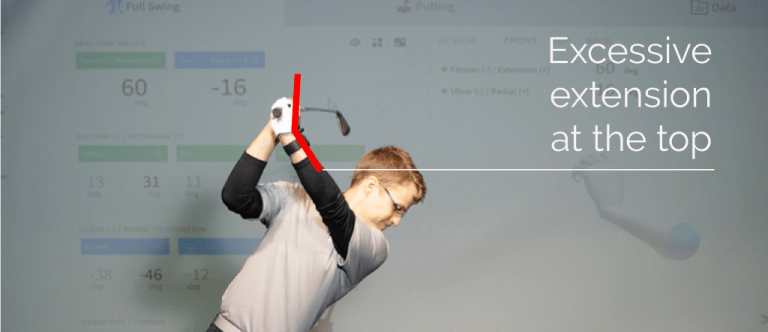 Learn to measure and optimize wrist angles and wrist motion for better clubface control.
Top tour coaches, instructors and players from more than 45 countries are already measuring their wrist angles with HackMotion.
Become a part of the community and step up your golf swing!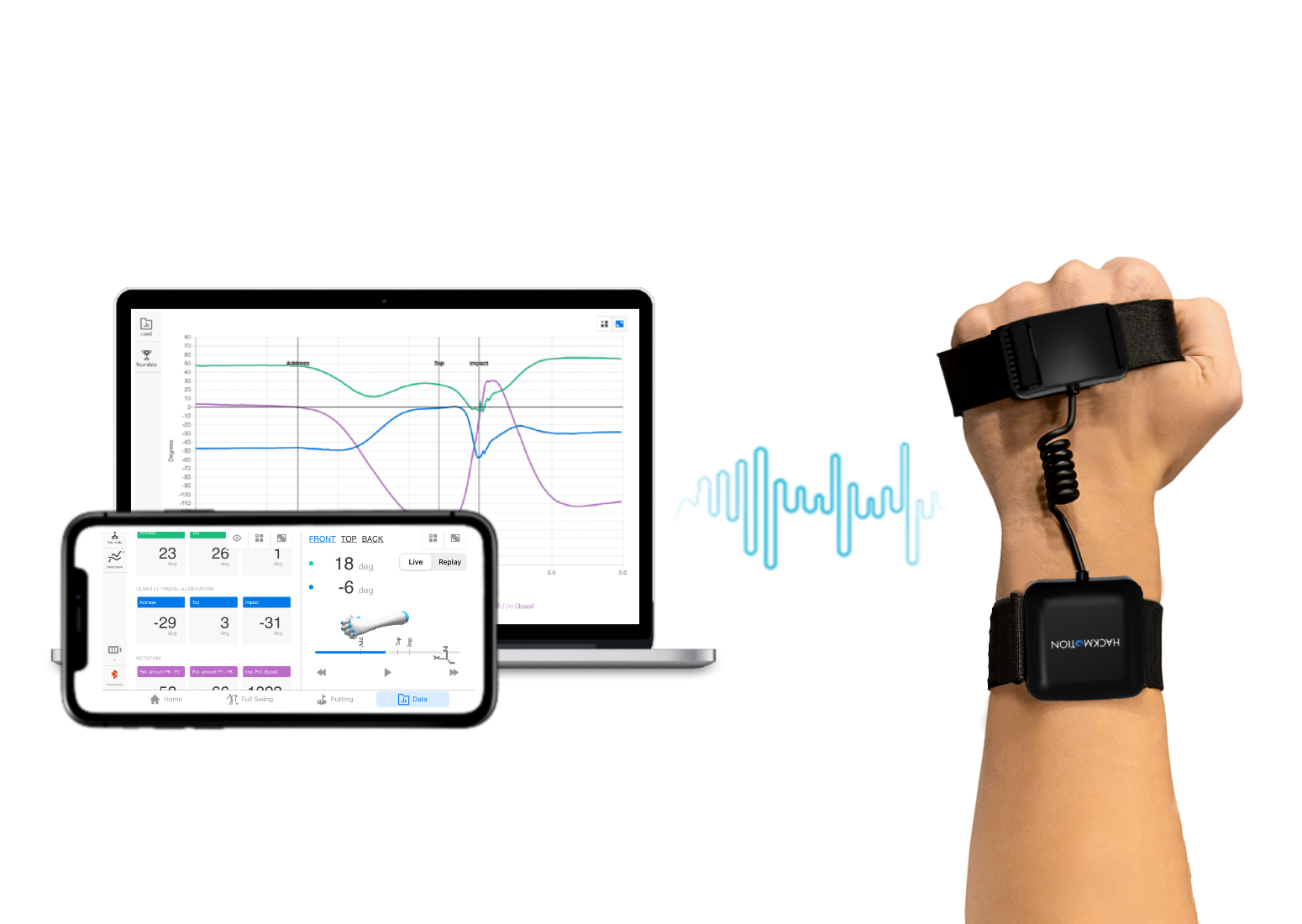 Easy to use
Super fast setup. The clean and simple interface is built for eased user experience.
  Real-time biofeedback
Follow the progress with instant real-time audio feedback to effectively fix common swing faults.
PGA Tour player data
Get an exclusive insight into PGA Tour player wrist motion patterns and compare it to your own data.
  Free app
No monthly fees or in-app purchases. The HackMotion app runs on iOS devices (iPhone and iPad).
Learn more benefits – link to product page
Explore HackMotion with Martin Chuck, PGA
Using HackMotion you can precisely measure and optimize the wrist. Take a look at the video below where Martin Chuck gives a short introduction on how HackMotion sensor works.