SHOP our smart coaching devices
NOTE: despite a number of international travel restrictions currently imposed, all our product shipments are happening on time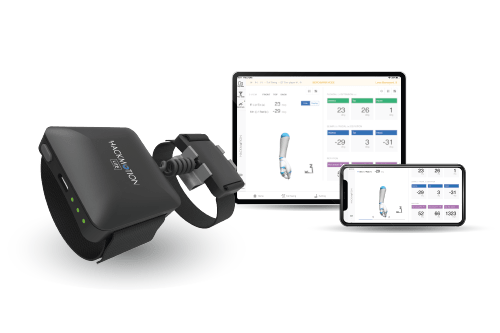 HACKMOTION LITE
For coaches/players looking to understand and improve wrist angles and clubface control.
One-time-purchase, no subscription

Get instant wrist angle data for main swing positions (address, top, impact)

Use real-time audio feedback to fix common swing faults

Learn from PGA Tour player wrist data

Free iOS app (unlimited downloads)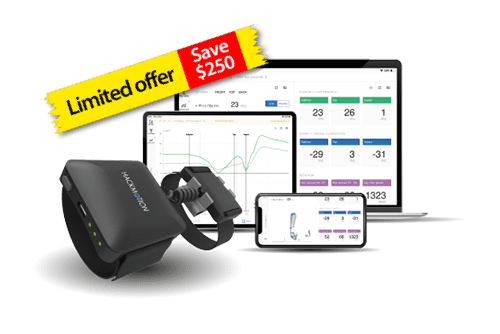 HACKMOTION FULL SYSTEM
For advanced PGA professionals looking for detailed wrist motion analysis.​
One-time-purchase, no subscription

All of LITE version features included

Explore detailed graphs of wrist motion at every moment of the swing

Use after-swing audio feedback for reinforcement learning

Compare and benchmark best/worst swings
HACKMOTION LITE

HACKMOTION FULL SYSTEM

1. Data and Measurement modes:

Full Swing/Short Game Mode

Putting Mode

Flexion/Extension

Radial/Ulnar deviation

Rotation Amount

Rotation Speed

Timing & Tempo

2. Data Views
Snapshot values/tiles view
Data tables with session averages
Real-time 3D hand model

Graphs showing detailed wrist motion throughout the swing

3D replay

3. Biofeedback and Benchmarking mode

Real-Time Biofeedback

After-Swing Biofeedback

Benchmarking (overlay 2 graphs or tiles to compare swings)

PGA TOUR Data samples

PGA TOUR Data sample updates

4. Software and other features

iOS app (iPhone, iPad)

Windows (Laptop, Desktop)

Lifetime software updates
Unlimited number of app installations

Customer support

Export swing data to CSV file (Windows only)
HACKMOTION: THE COMPLETE GUIDE
Martin Chuck PGA, Explains HackMotion:
TOP COACHES love Hackmotion
HackMotion is one of the most multi-dimensional teaching aides you can find. Wrist movements are quite difficult to analyze through camera. HackMotion has simplified this illusion for the instructor but most importantly for the student.
The next big thing in Golf Instruction tools—The HackMotion wrist sensor. A game changing device that's brilliantly easy to use and shows you, near instantly, things you can't see...but need to.
Great thing about Hackmotion is that I can trace the pattern of what the player is doing coming into the golf ball. Clubface is king when in comes to controlling the golf ball. With a good radar unit and HackMotion I can pretty much do anything
UPGRADE YOUR SKILL -
GET YOUR HACKMOTION NOW!