SHOP our smart coaching devices
Introducing THE new HackMotion 2
New and improved version of industry standard wrist sensor!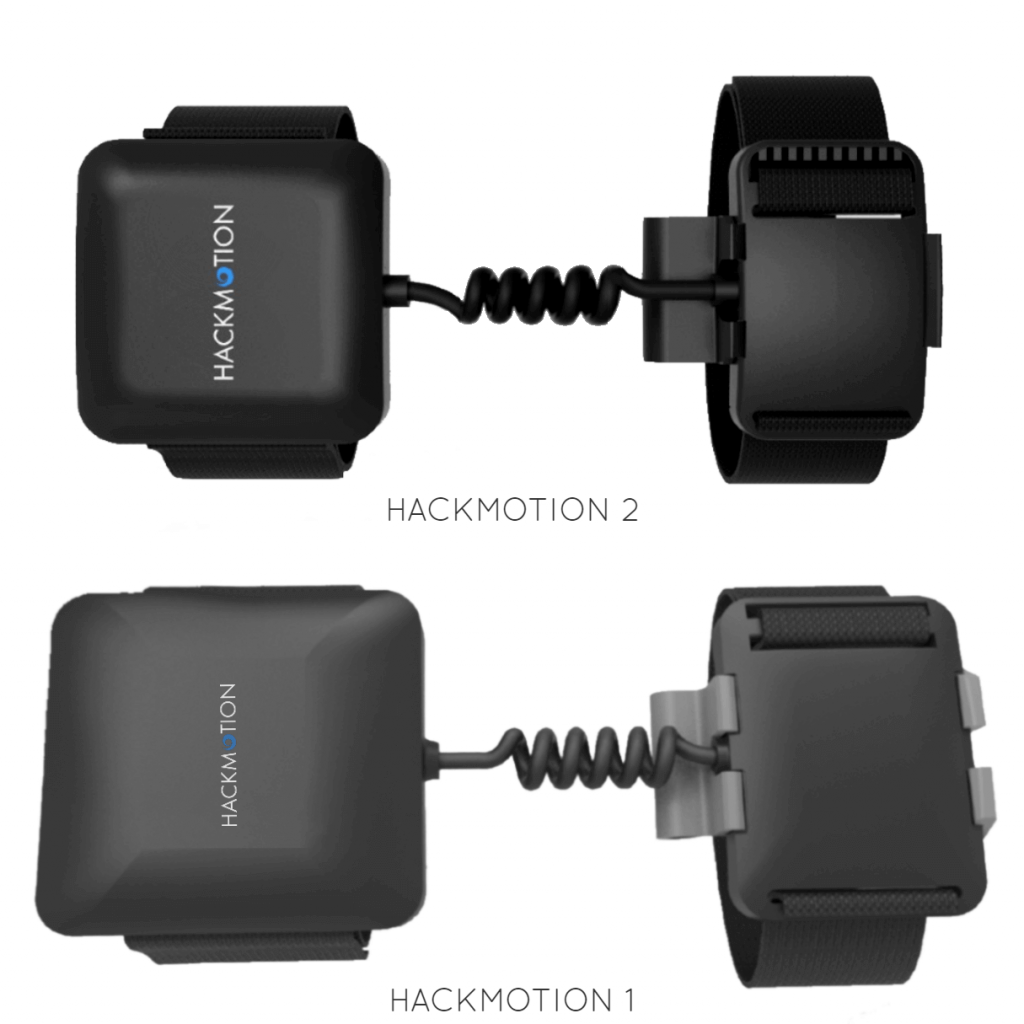 30% smaller and lighter (just 1.2 oz)

25% faster charging (50% charge in just 30 minutes)

Ergonomic soft touch coating for pleasant high-quality feel

New redesigned ergonomic straps

Standard USB-C reversible charging connector

(plug in either direction)

Firmware upgrade capability 

(get new hardware features with over the air updates)
Order now, delivery from February 17th!
Absolutely! We will continue to support all of our previous systems and will keep providing iOS and Windows application updates to continue improving the HackMotion system. 
Note: some of the future feature updates might be limited for the first generation systems due to differences in hardware capability.
While currently both versions have exactly the same available metrics, the HackMotion 2 is completely redesigned from ground up. It is even easier to use, built from higher quality materials, is significantly smaller and lighter (just 1.2 oz/35 grams), comes with 7h battery life and faster charging. HackMotion 2 includes sensor algorithm update capability allowing to improve system behaviour over time, thus making HackMotion 2 future proof.
We especially recommend upgrading the system for the professional users who would want their clients to benefit from smaller form factor as well as higher quality materials.
For all current users we offer a trade in deal – if you choose to exchange your current sensor, the price of HackMotion2 will be $645 + free shipping ($350 discount from the full price). Write us an e-mail to receive details. Offer is available only to existing HackMotion clients.
If you prefer to keep using your current sensor – we will continue to support it. All software updates will continue (including the trail wrist feature to be released in upcoming months).
Choose HACKMOTION 2 (Full System) if you are looking for:
Detailed data of wrist angles throughout the swing. HACKMOTION 2 has wrist graphs, LITE version does not;
2 types of biofeedback (real-time and after-shot for reinforcement learning), LITE version has real-time biofeedback only;
Ability to connect to Windows devices, export data.
Additional tour player data, LITE version has a few examples only.
Choose LITE if you are looking for:
Measure wrist angles in main swing positions – top, address, impact;
Real-time audio biofeedback that signals when wrists are in desired position.
Practicing both full swing and putting to improve your game.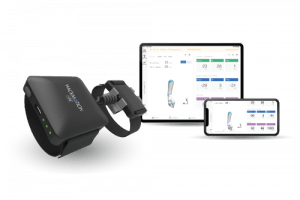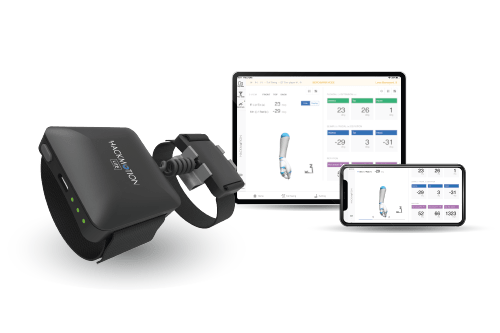 HACKMOTION LITE
For coaches/players looking to understand and improve wrist angles and clubface control.​
Wrist angle data for 3 main swing positions (address, top, impact)

Use real-time audio feedback to fix common swing faults

Free iOS app (unlimited downloads)

Learn from PGA Tour player wrist data

One-time-purchase, no subscription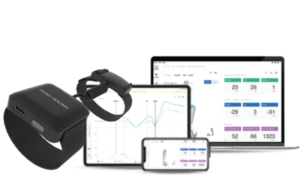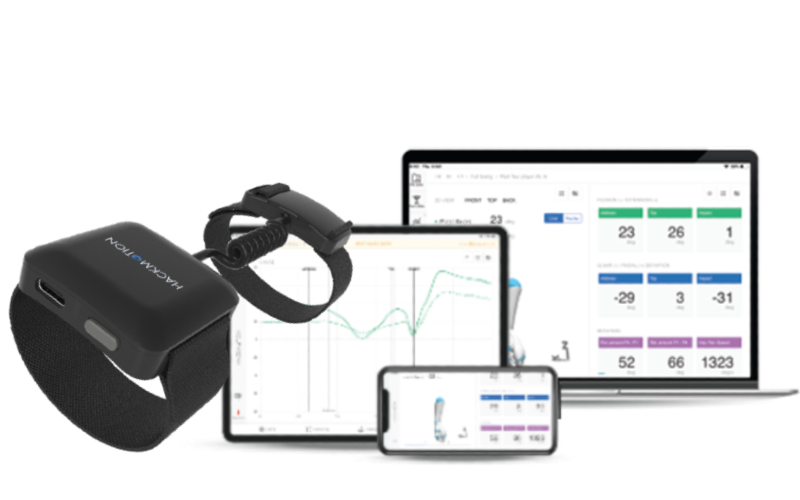 HACKMOTION 2 (Full System)
For advanced PGA professionals looking for detailed wrist motion analysis.
HackMotion Full System is now upgraded! Order now, delivery from February 1st.

Detailed graphs of wrist motion at every moment of the swing

Real-time and after-swing audio feedback for reinforcement learning

Compare and benchmark best/worst swings

Free iOS and Windows app (unlimited downloads), export CSV data

Extended library of PGA Tour player wrist data

One-time-purchase, no subscription
HACKMOTION LITE

HACKMOTION FULL SYSTEM

1. Data and Measurement modes:

Full Swing/Short Game Mode

Putting Mode

Flexion/Extension

Radial/Ulnar deviation

Rotation Amount

Rotation Speed

Timing & Tempo

2. Data Views
Snapshot values/tiles view
Data tables with session averages
Real-time 3D hand model

Graphs showing detailed wrist motion throughout the swing

3D replay

3. Biofeedback and Benchmarking mode

Real-Time Biofeedback

After-Swing Biofeedback

Benchmarking (overlay 2 graphs or tiles to compare swings)

PGA TOUR Data samples

PGA TOUR Data sample updates

4. Software and other features

iOS app (iPhone, iPad)

Windows (Laptop, Desktop)

Lifetime software updates
Unlimited number of app installations

Customer support

Export swing data to CSV file (Windows only)
HACKMOTION: THE COMPLETE GUIDE
Martin Chuck PGA, Explains HackMotion:
TOP COACHES love Hackmotion
HackMotion is one of the most multi-dimensional teaching aides you can find. Wrist movements are quite difficult to analyze through camera. HackMotion has simplified this illusion for the instructor but most importantly for the student.
The next big thing in Golf Instruction tools—The HackMotion wrist sensor. A game changing device that's brilliantly easy to use and shows you, near instantly, things you can't see...but need to.
Great thing about Hackmotion is that I can trace the pattern of what the player is doing coming into the golf ball. Clubface is king when in comes to controlling the golf ball. With a good radar unit and HackMotion I can pretty much do anything
UPGRADE YOUR SKILL -
GET YOUR HACKMOTION NOW!