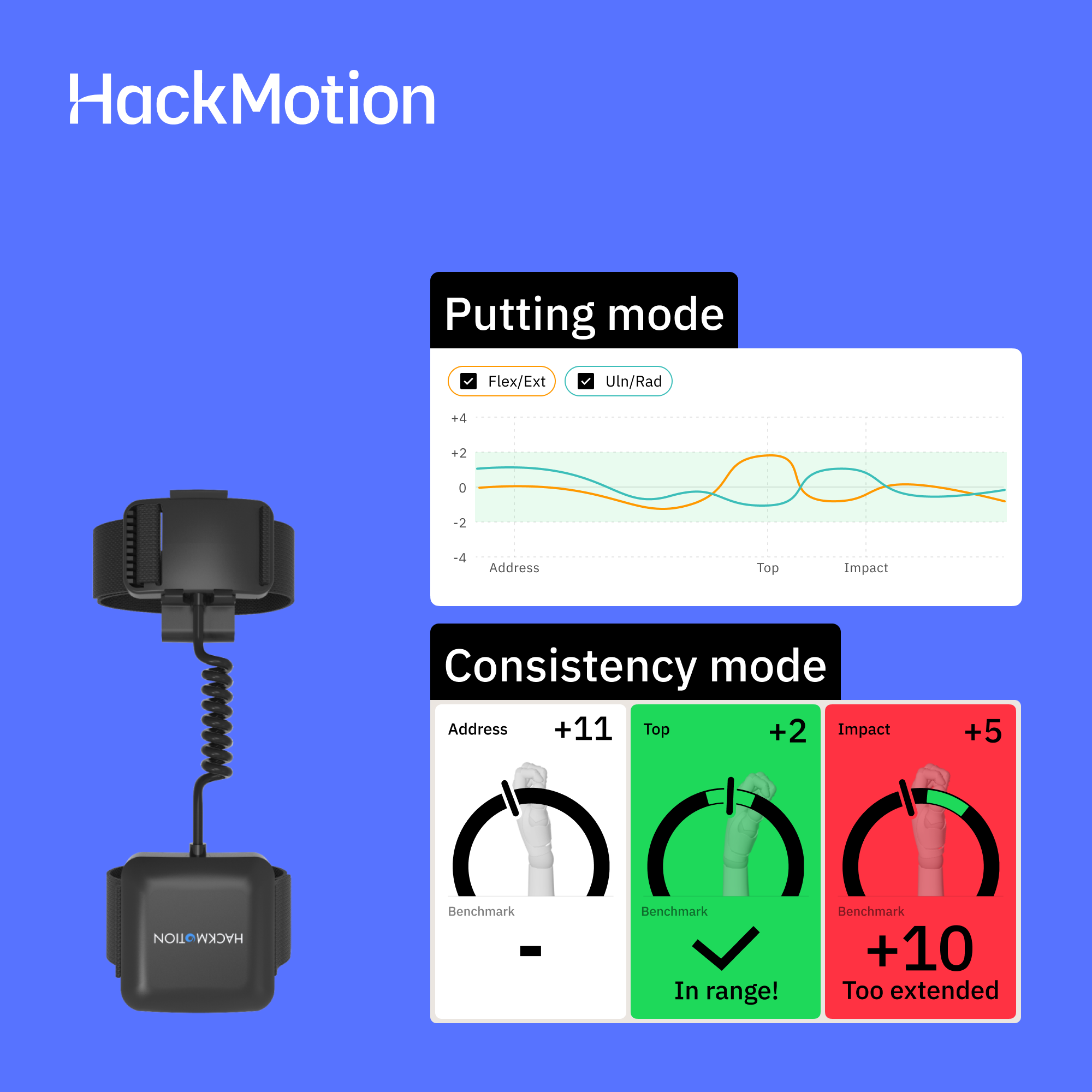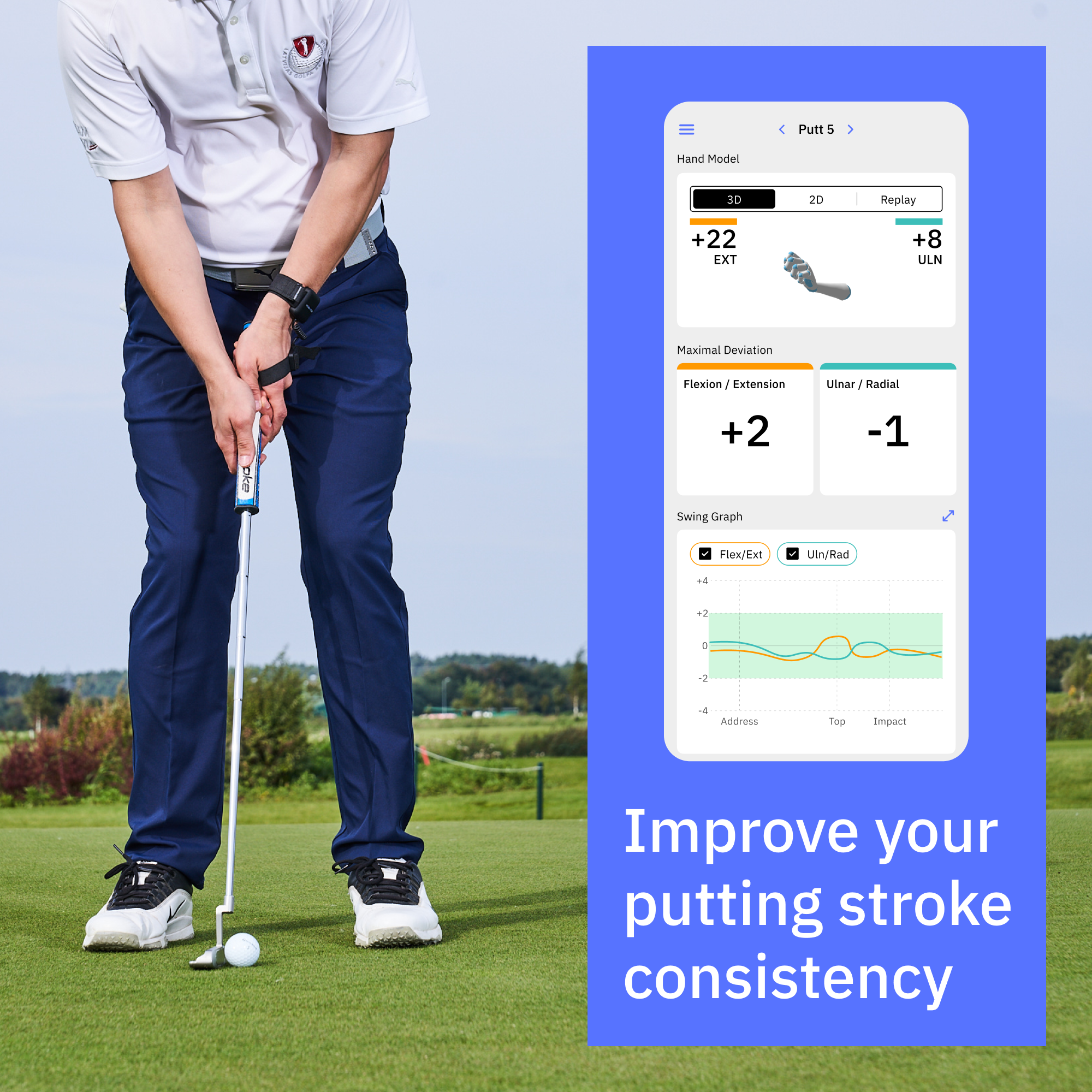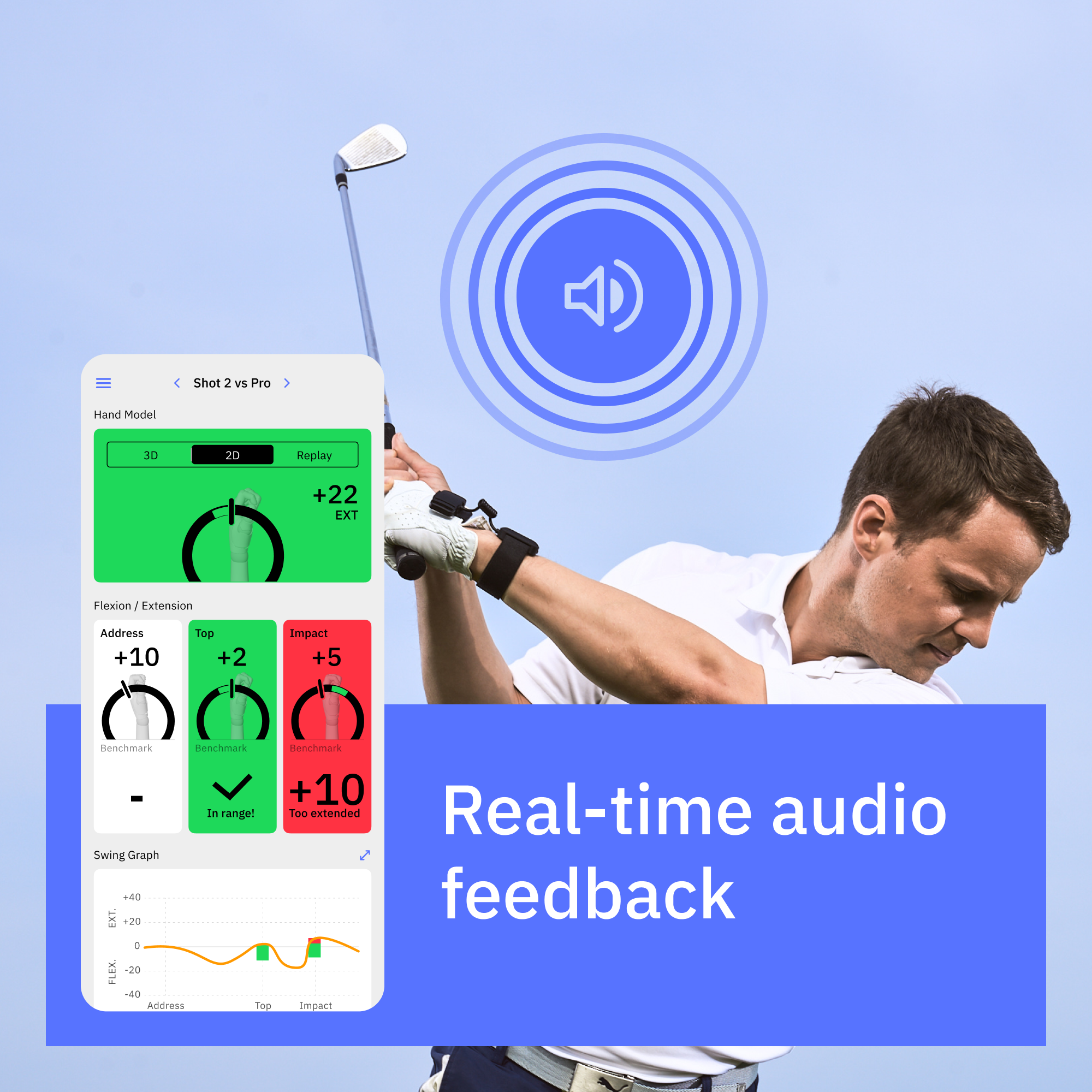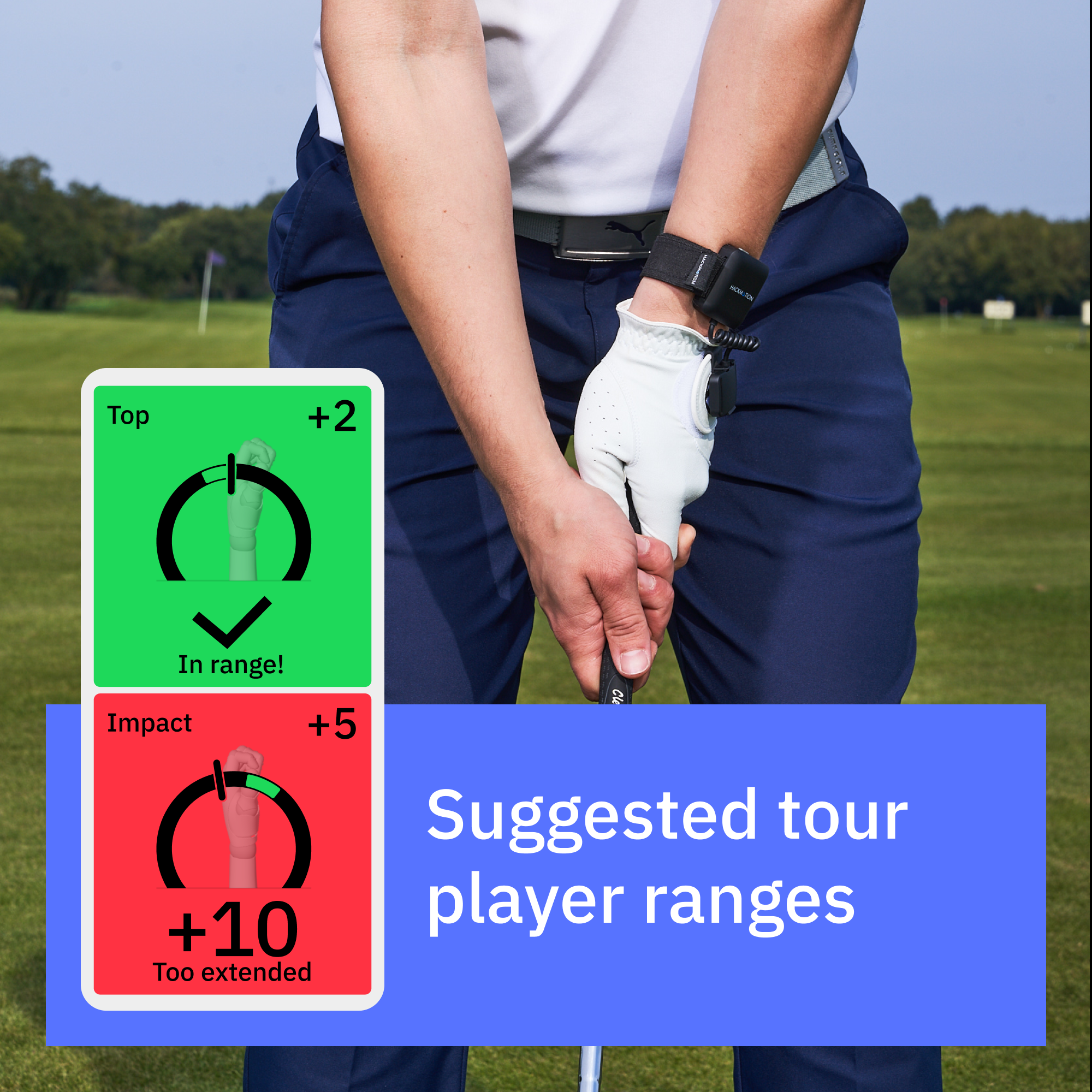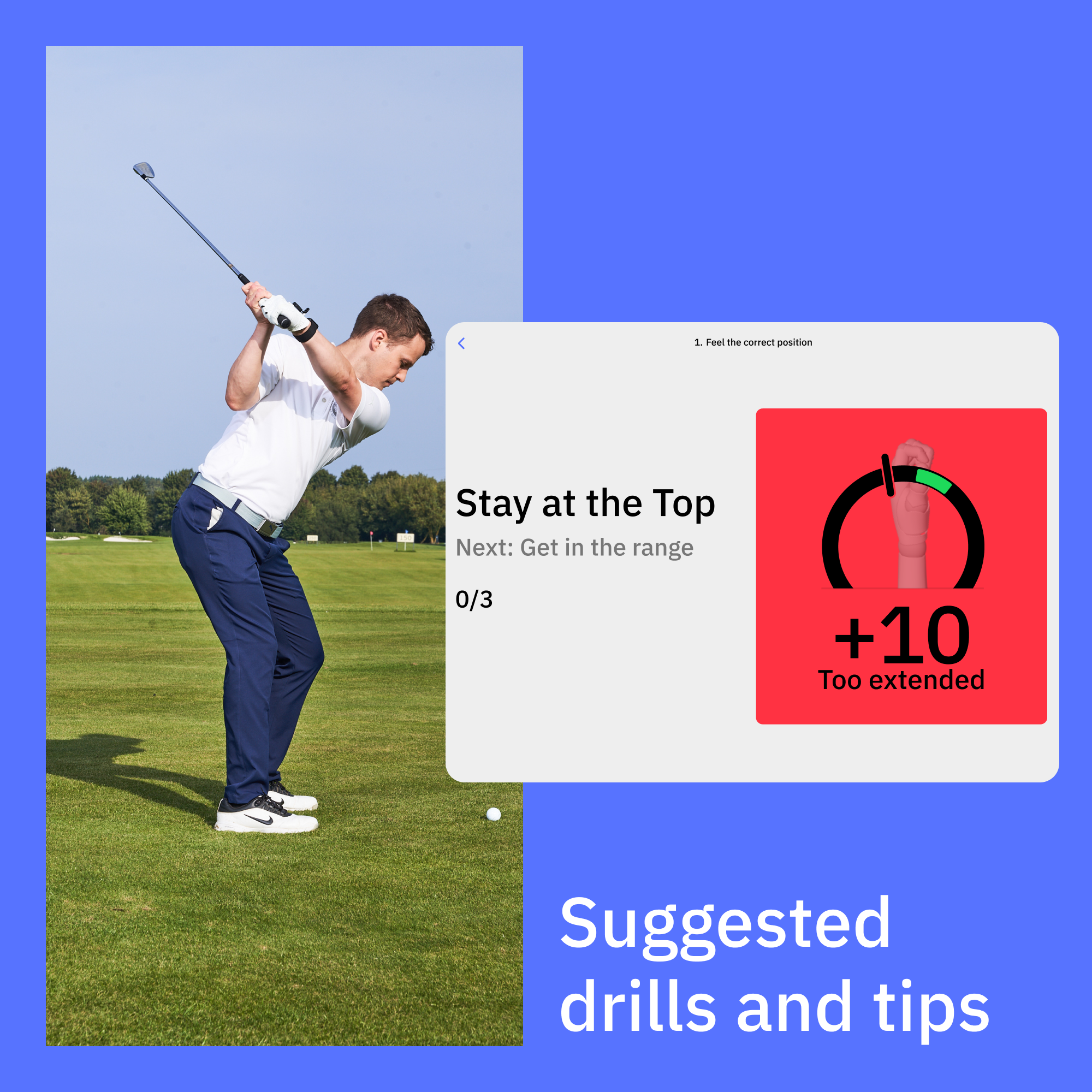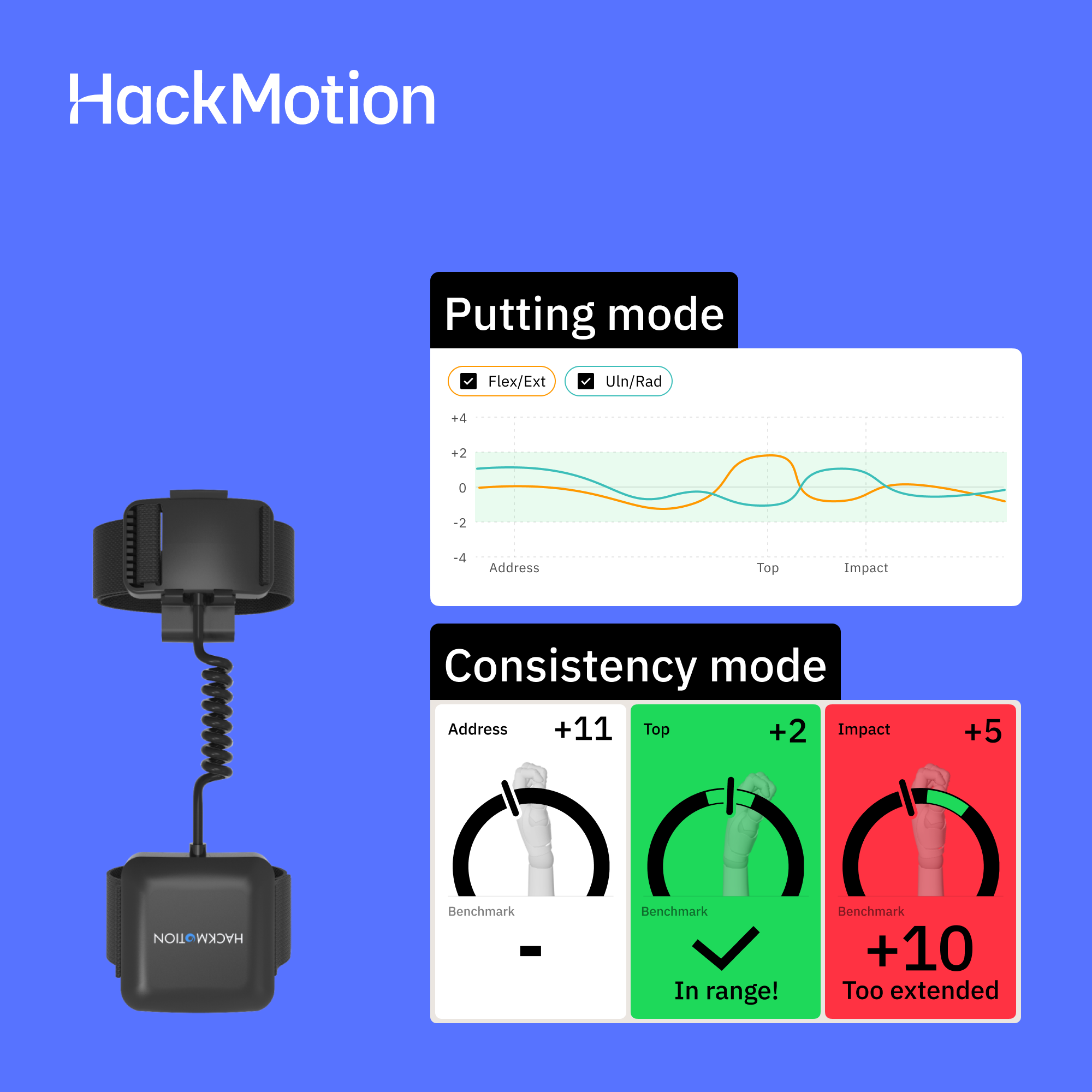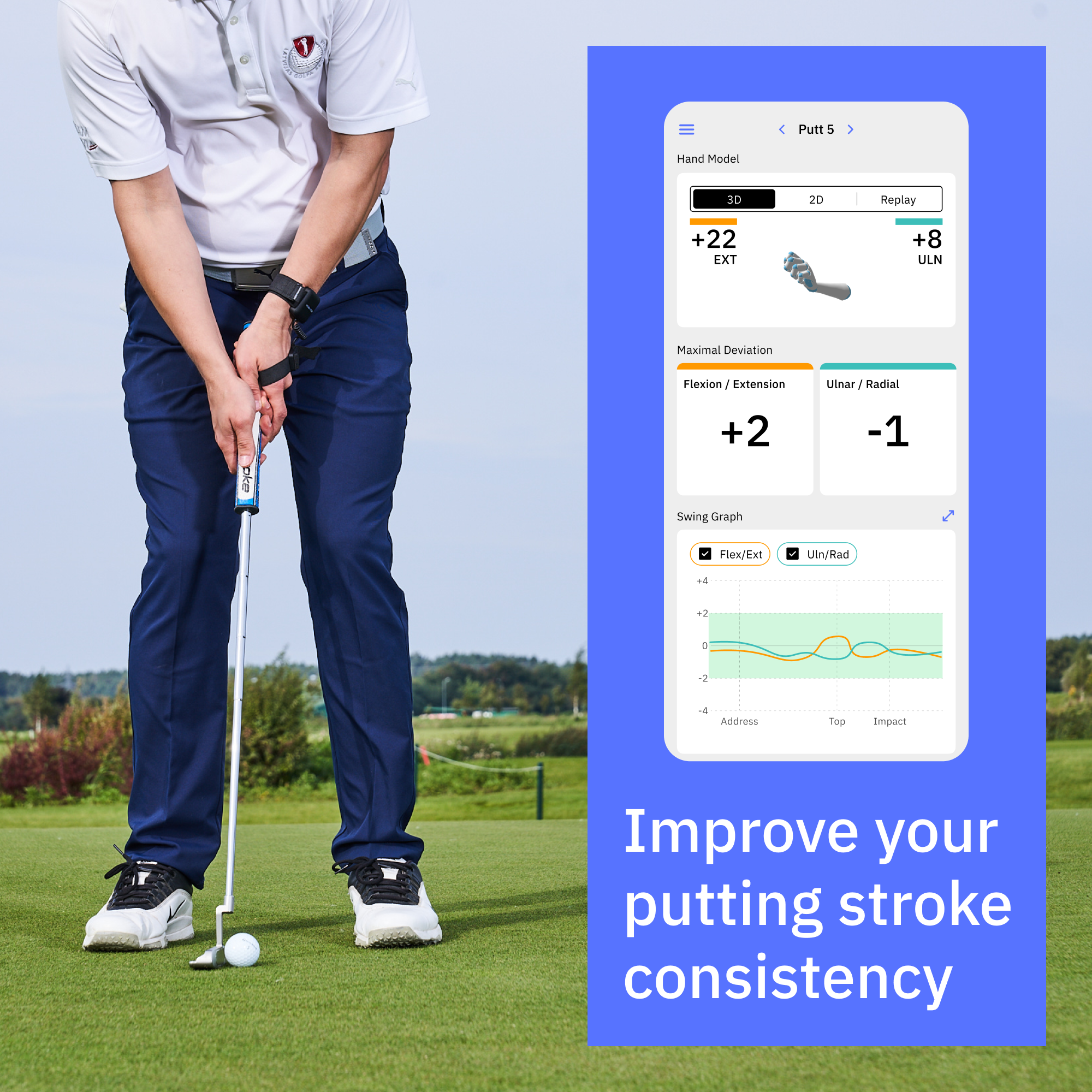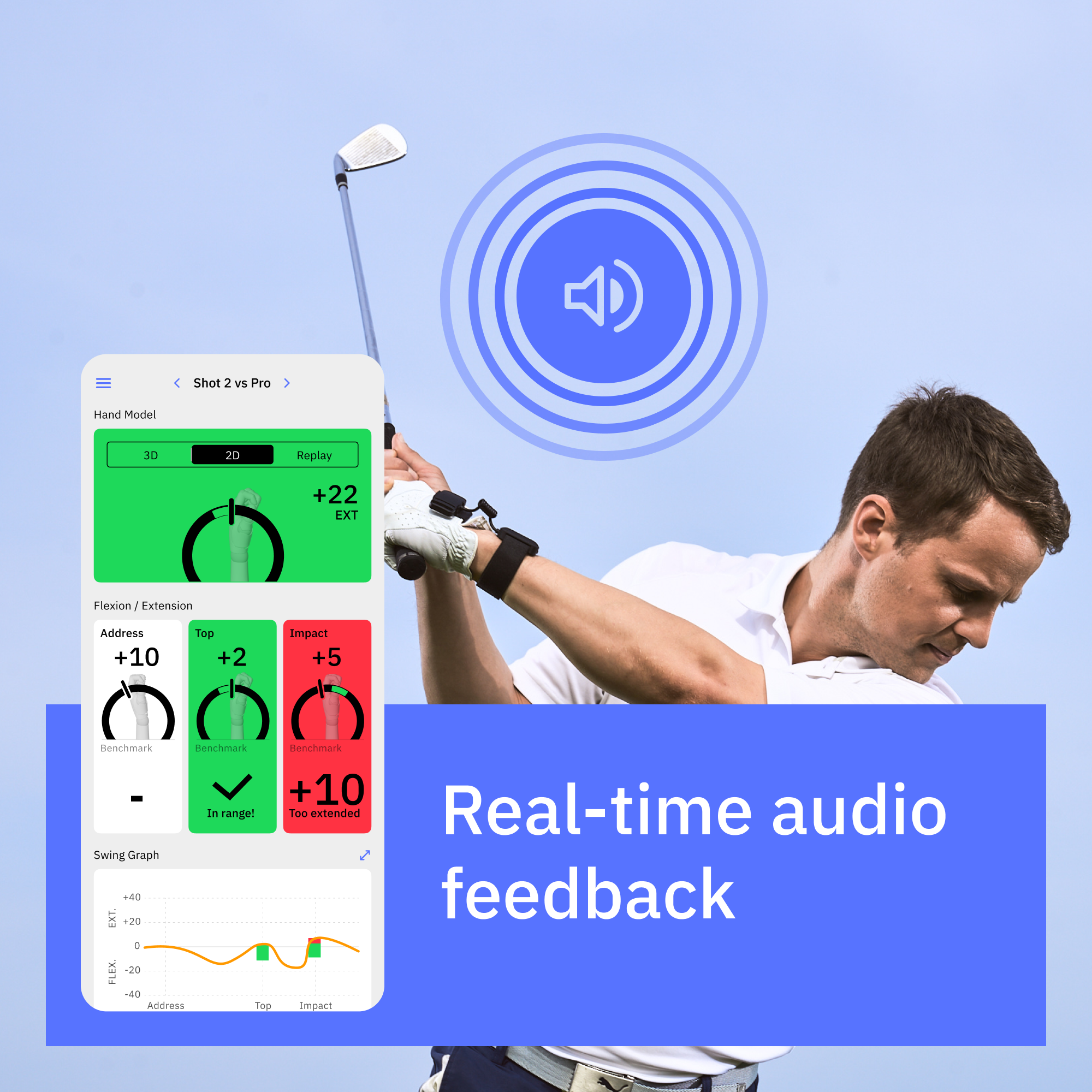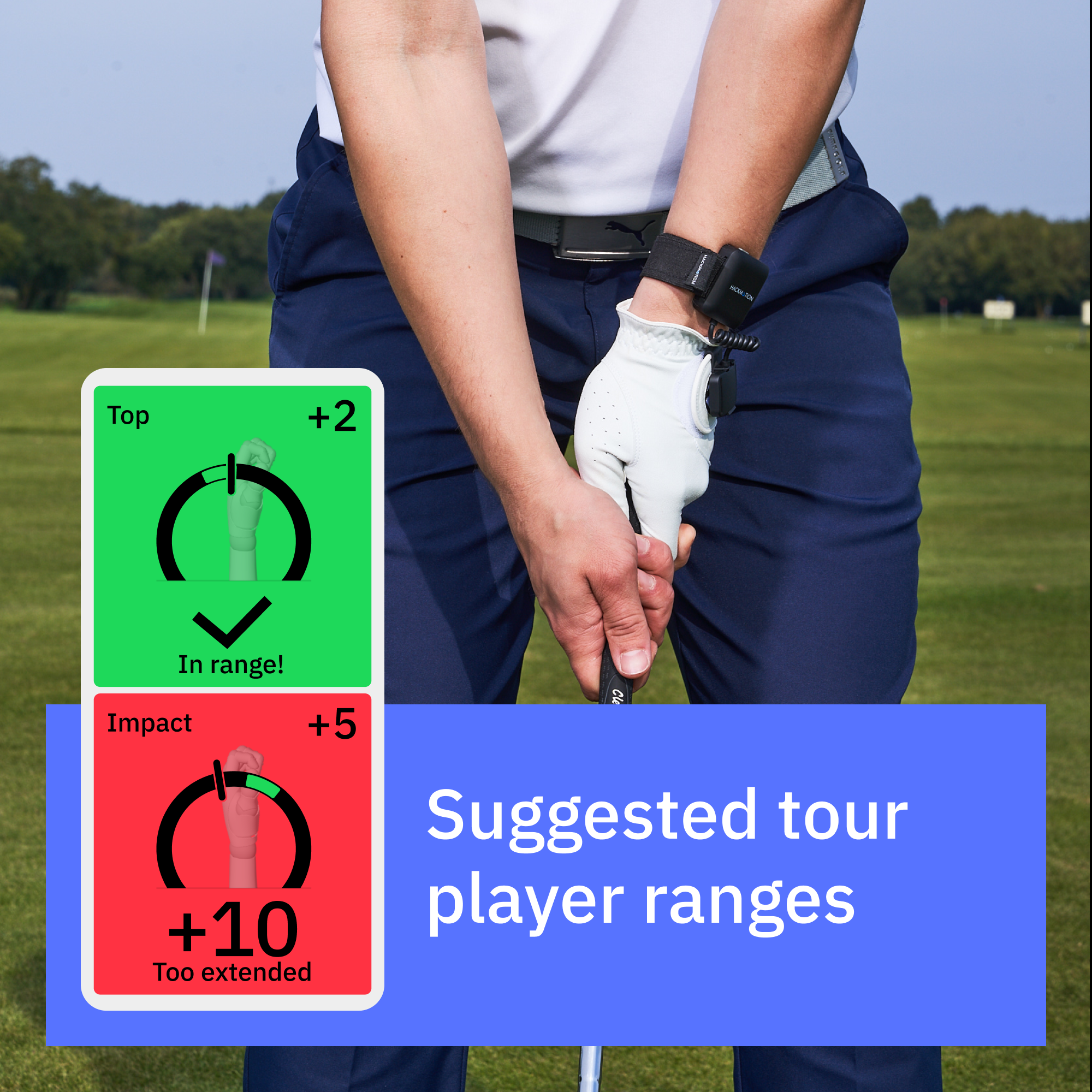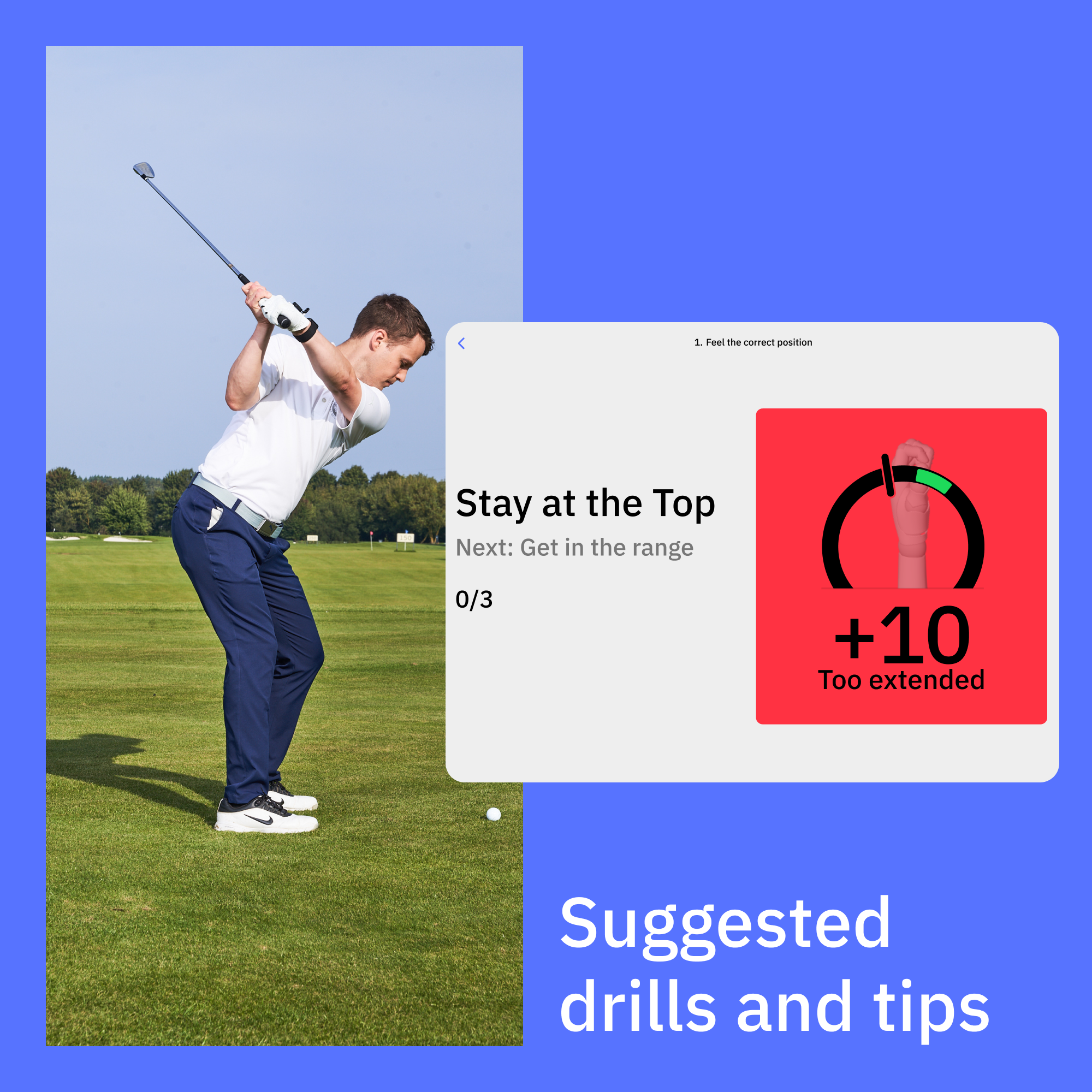 HackMotion Plus
495

USD
Free Worldwide Express shipping
For players who wish to reach their peak performance by optimizing their whole game – both full swing and putting.
HackMotion Plus Features
All HackMotion products use the same cutting-edge hardware.
You can upgrade the software at any time to access more advanced features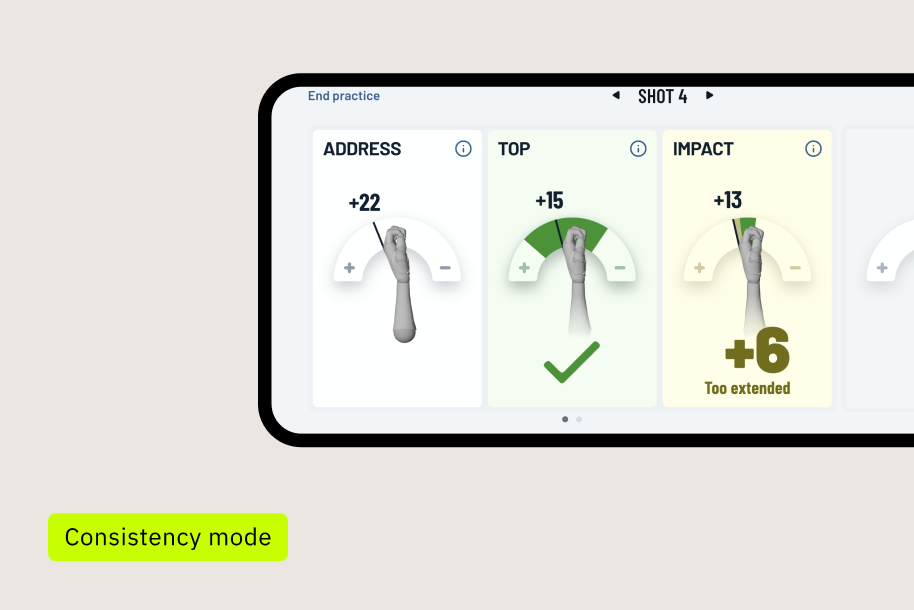 Consistency Mode
Flexion/Extension values
Learn to control the clubface during Address, Top, Impact
Recommended Ranges
Master the motion pattern the Tour Pros use for clubface control
Customizable Ranges
Personalize the sensor feedback to fit your swing style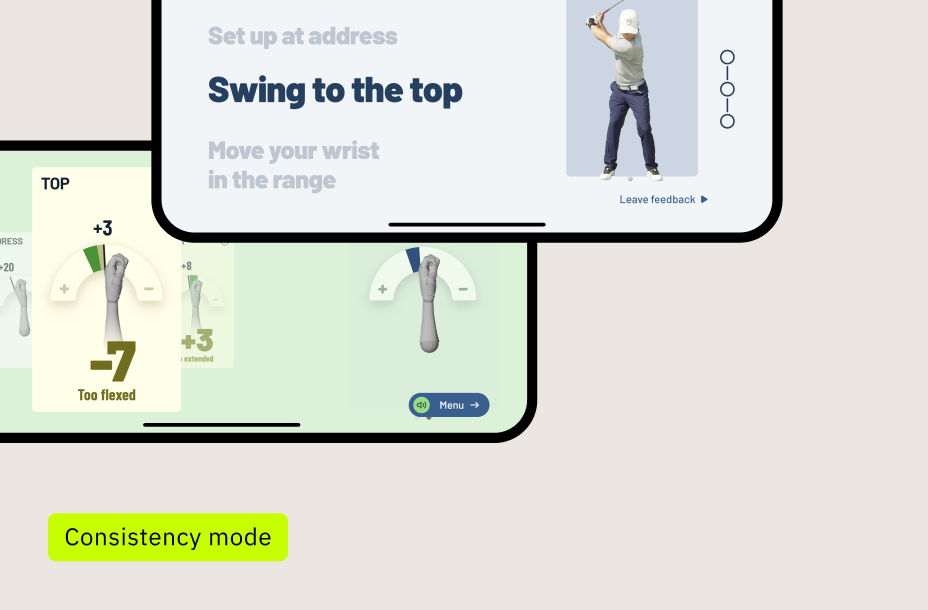 Consistency Mode
Real-time Audio Feedback
Learn the correct motion faster by using audio feedback guidance
Drill mode
Get drills that are customized to your swing data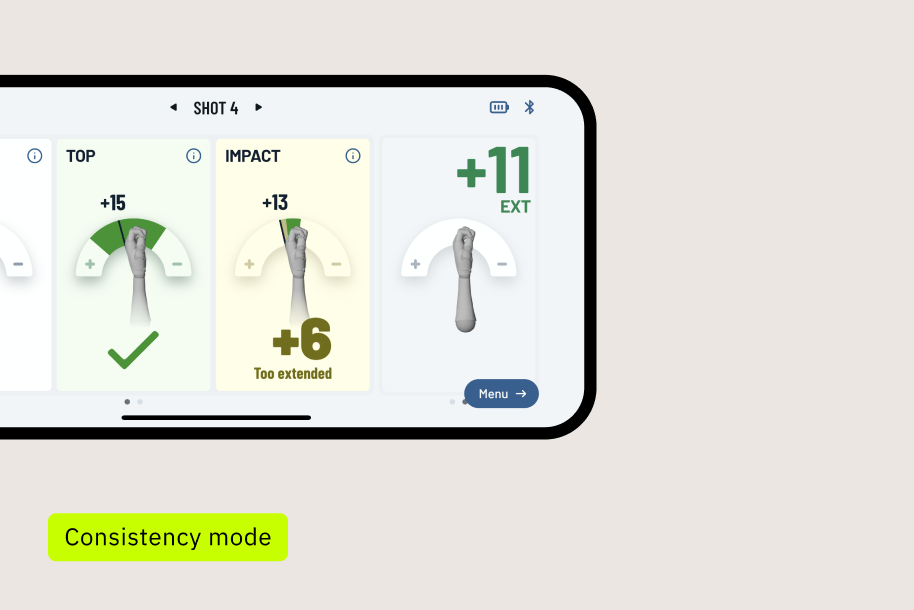 Consistency Mode
Graph view
Get detailed insights about your wrist motion at every moment of your swing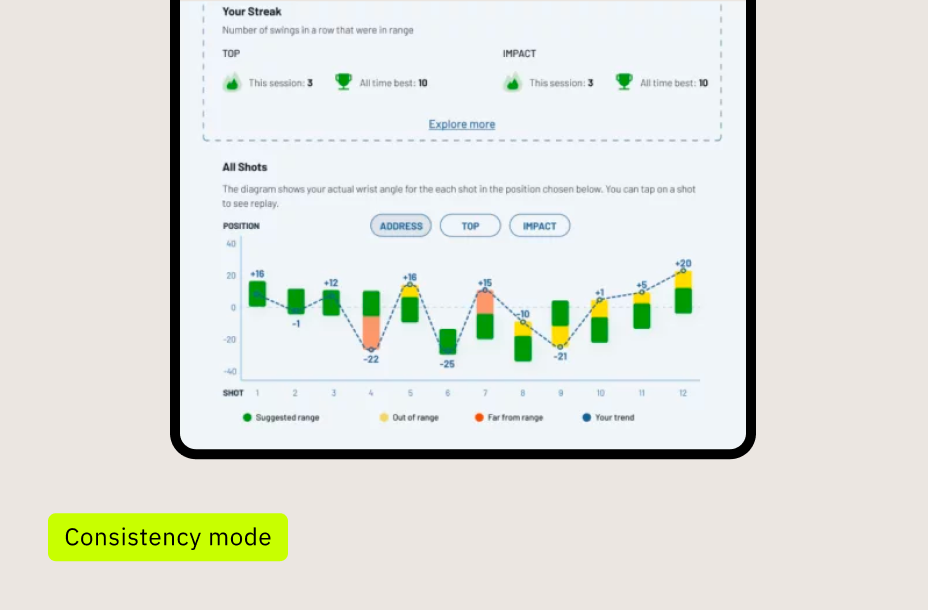 Consistency Mode
Session summaries
Track your progress. It is like having a golf coach 24/7.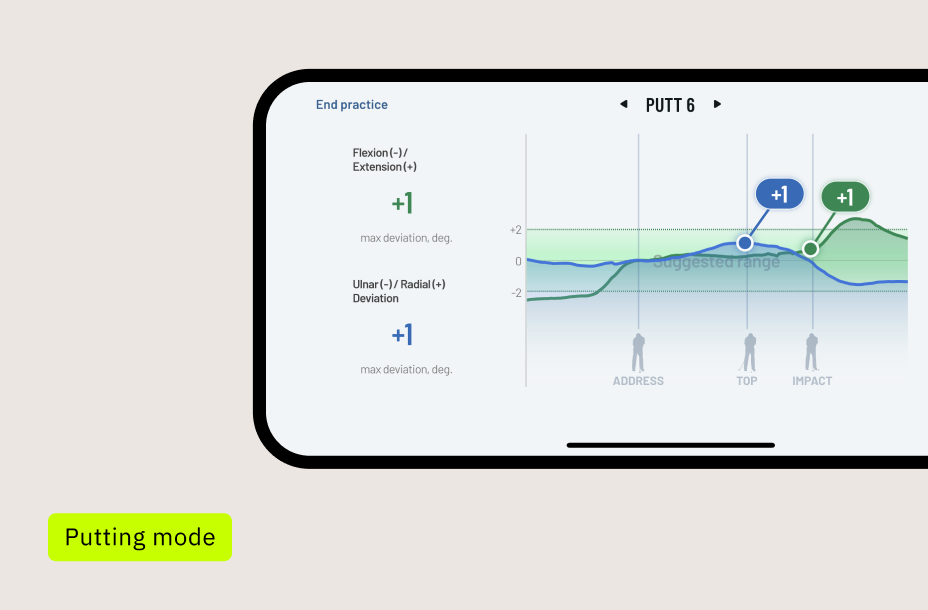 Putting Mode
Flexion/Extension, Radial/Ulnar values
Control your wrist angles to control the putter face and achieve consistency
Graph view
Detailed motion analysis of your putting stroke
Recommended motion range
Practice wrist stability to avoid unnecessary motions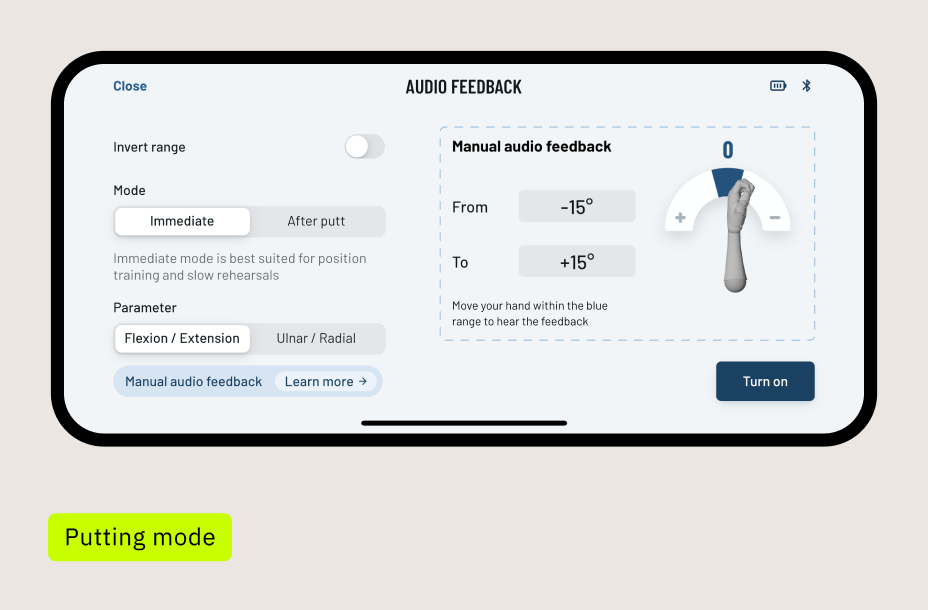 Putting Mode
Biofeedback for putting
Get Real-time feedback to learn wrist stability
What You Get
What's in the box
Wrist senor
Straps
USB-C charging cable
Glove attachment
User Manual
Warranty card
Lifetime access to HackMotion Core app
features continuous updates
Main features
Sensor Resolution (< 1 degree)
Captures 100 frames per second (100Hz)
Bluetooth connection
Clubface Control and Putting Consistency mode
Weight and size
Weight: 1.2 oz (35 g)
Size dimensions:
Wrist unit: 1.6 x 1.6 x 0.5 in (40 x 40 x 12 mm)
Palm unit: 1.1 x 1.5 x 0.2 in (27 x 40 x 5 mm)
Battery duration
Active-use battery time: 7 hours
Automatic power saving mode
Full recharge in 2 hours
Software compatibility
iOS (iPad/iPhone): 11 or later
Android: 8.0 or later
| Country | Delivery Type | Delivery time | Additional custom fees or tax |
| --- | --- | --- | --- |
| USA | UPS Express shipping | 2-3 working days | No |
| EU Countries | UPS Express shipping | 2-3 working days | No |
| United Kingdom | UPS Express shipping | 2-3 working days | 20-30 GBP import tax paid on delivery. |
| Australia | UPS Express shipping | 3-4 working days | 20-30 AUD import tax paid on delivery. |
| Canada | UPS Express shipping | 2-3 working days | 20-30 CAD import tax paid on delivery. |
| Rest of the world | UPS Express shipping | 2-5 working days | Depends on local law and regulations paid on delivery. |
How to practice with HackMotion
Setup in just 30 seconds
Our super-quick setup process saves time, allowing you to train with real-time data every practice session. Focus on improving your golf swing without the hassle of long setup time.
Get Real-Time Data and Audio Feedback
Learn the correct wrist motion faster with real-time audio feedback. HackMotion has an intuitive interface that provides instant feedback which accelerates the process of bringing swing changes to the golf course.
Personalized Drills Just for You
HackMotion automatically analyzes your data and selects drills customized to your swing. With this powerful golf training aid, you'll see improvement from the very first session.
Like Your Personal Coach, Available 24/7
Get a lasting upgrade to your practice sessions for the price of a few golf lessons with a coach. Whether you are a beginner or an experienced golfer, it's the perfect tool to help you unlock your golf swing's full potential.