Golf Digest Top 50 coach Brian Manzella shares his observations of wrist motion in full swing and demonstrates drills to improve it.
Watch the webinar by Brian Manzella (35 min)
After demonstrating and explaining the wrist motion in full swing that works best in Brian's experience, various swing related questions are discussed in the second part of the webinar.  
Brian invites to notice if there are "droops" or irregularities in the golf swing. Particularly, in radial deviation (wrist cocking):
Is there additional ulnar deviation in takeaway?
Are you adding additional radial deviation (downcock) in transition?
Try the drills suggested by Brian to stabilize the wrist motion, then observe if these improvements bring desired results.
Example swing: ulnar(-) /radial(+) deviation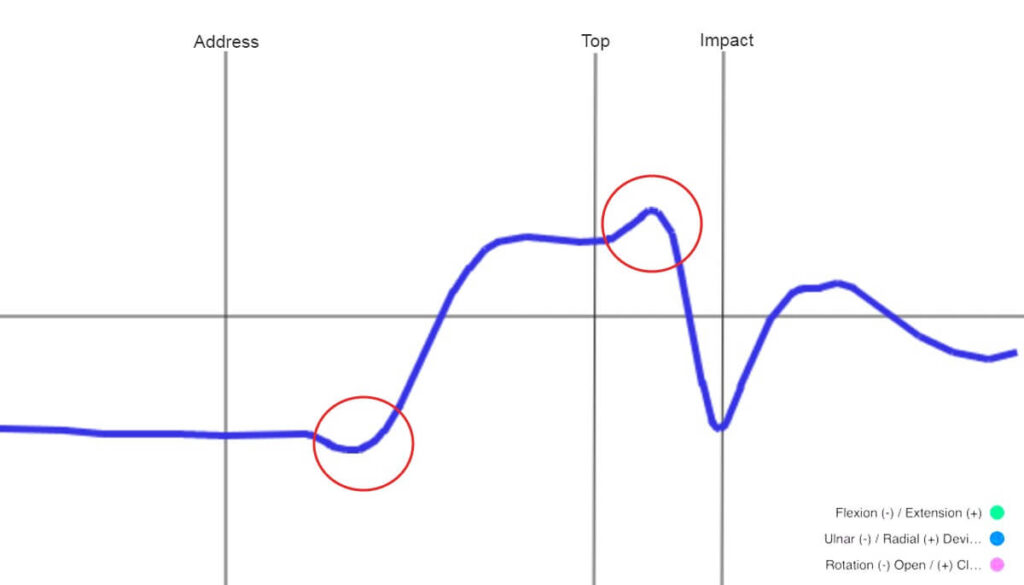 Canada PGA Teacher of the year Scott Cowx explains 3 different wrist motion patterns of tour players
Coaches Jason Sutton and Robbie Failes demonstrate practical drills how to improve club face control
Ready to Try HackMotion Sensor?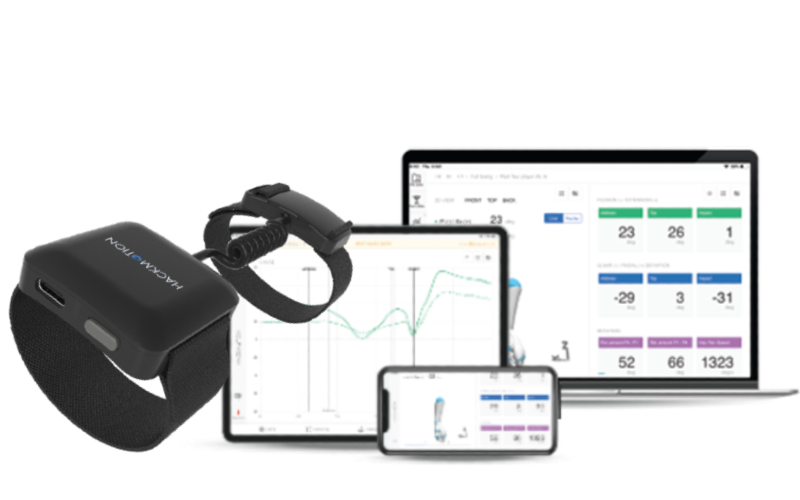 HackMotion sensor is used by world's leading coaches – Phil Kenyon, Allen Terrell, Scott Cowx, Mark Blackburn, David Orr, Brian Manzella, Mike Schy and many others. Join the rank of the most the educated coaches.
PGA Tour winners Dustin Johnson, Bryson Dechambeau, Brad Faxon and European Tour winners Thorbjorn Olesen, Lucas Bjerregaard and many others have used it to measure and optimize their wrist motion.
Access tour player data and compare your data against it. Find out your release pattern and optimize your performance.
Audio feedback helps to fix common swing faults – too much wrist cupping (extension) in full swing causing open club face and inconsistent wrist angles in your putting stroke.