What is the coaching philosophy of Tour coach Hugh Marr?
Hugh Marr is a performance coach and European Tour Coach for multiple PGA and European Tour Players.
Hugh shares his approach when working with Tour players and how he uses HackMotion wrist sensor's data to evaluate and improve impact quality.

Watch the video (41 min) to see the full interview with Hugh Marr.
Here are a few takeaways from Hugh Marr:
1. Always aim to improve impact 
The key task for a better golf game is to improve the impact. All adjustments in the golf swing should be aimed to improve the impact.
2. Choose your battlefield
Find areas in the golfer's performance where the least amount of effort gives the largest improvement.
3. Understand which drills are working
When trying a drill, the data from HackMotion and other technology can show if the drill is bringing desired results. If not, you might consider a different drill.
4. Practice with biofeedback!
Technology can give a lot of insights, especially for a coach to understand what the player is actually doing.
However, an important task for a coach is not to overwhelm the player with too much data. 
Hugh prefers to use HackMotion biofeedback when training players. Audio feedback is a simple, but highly effective tool for the player to understand what is the actual position of the wrist. And the improvement is instant, even for Tour players!
Ready to Try HackMotion Sensor?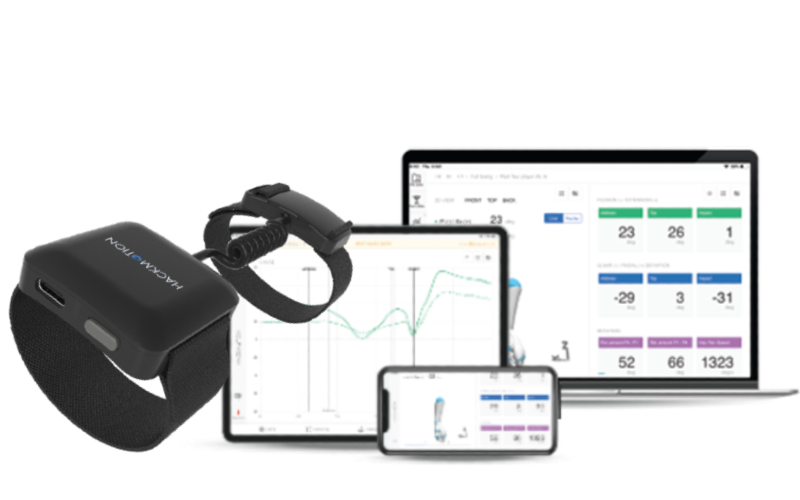 HackMotion sensor is used by world's leading coaches – Phil Kenyon, Allen Terrell, Scott Cowx, Mark Blackburn, David Orr, Brian Manzella, Mike Schy and many others. Join the rank of the most the educated coaches.
PGA Tour winners Dustin Johnson, Bryson Dechambeau, Brad Faxon and European Tour winners Thorbjorn Olesen, Lucas Bjerregaard and many others have used it to measure and optimize their wrist motion.
Access tour player data and compare your data against it. Find out your release pattern and optimize your performance.
Audio feedback helps to fix common swing faults – too much wrist cupping (extension) in full swing causing open club face and inconsistent wrist angles in your putting stroke.