The Best Tool to Master Wrist Mechanics

The pros do two things to achieve consistent wrist mechanics:
Maintain stable lead wrist extension from address to top.

Consistently decrease wrist extension before reaching impact.
It can be mastered by regular golfers. That is why we have developed a powerful wrist sensor to help you master the pro technique.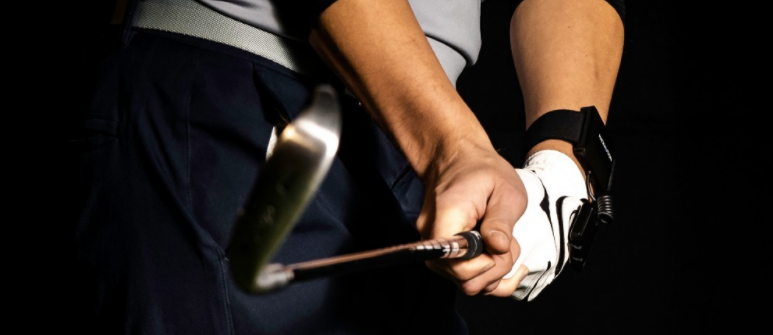 The unique HackMotion technology has helped thousands of golfers make effective and lasting improvements, and can help you as well.
 Take a look at what golfer David Rasely has to say about HackMotion:
"Hackmotion has totally revitalized my golf swing!
I didn't realize how cupped I had gotten at the top of my swing.
I now use my Hackmotion before every round. Just having the device on helps me keep a flatter left wrist at the top and much more consistency in my swing."
Make Improvements Based on Accurate Data 

With the HackMotion wrist sensor, you
get precise data on what your wrists are doing.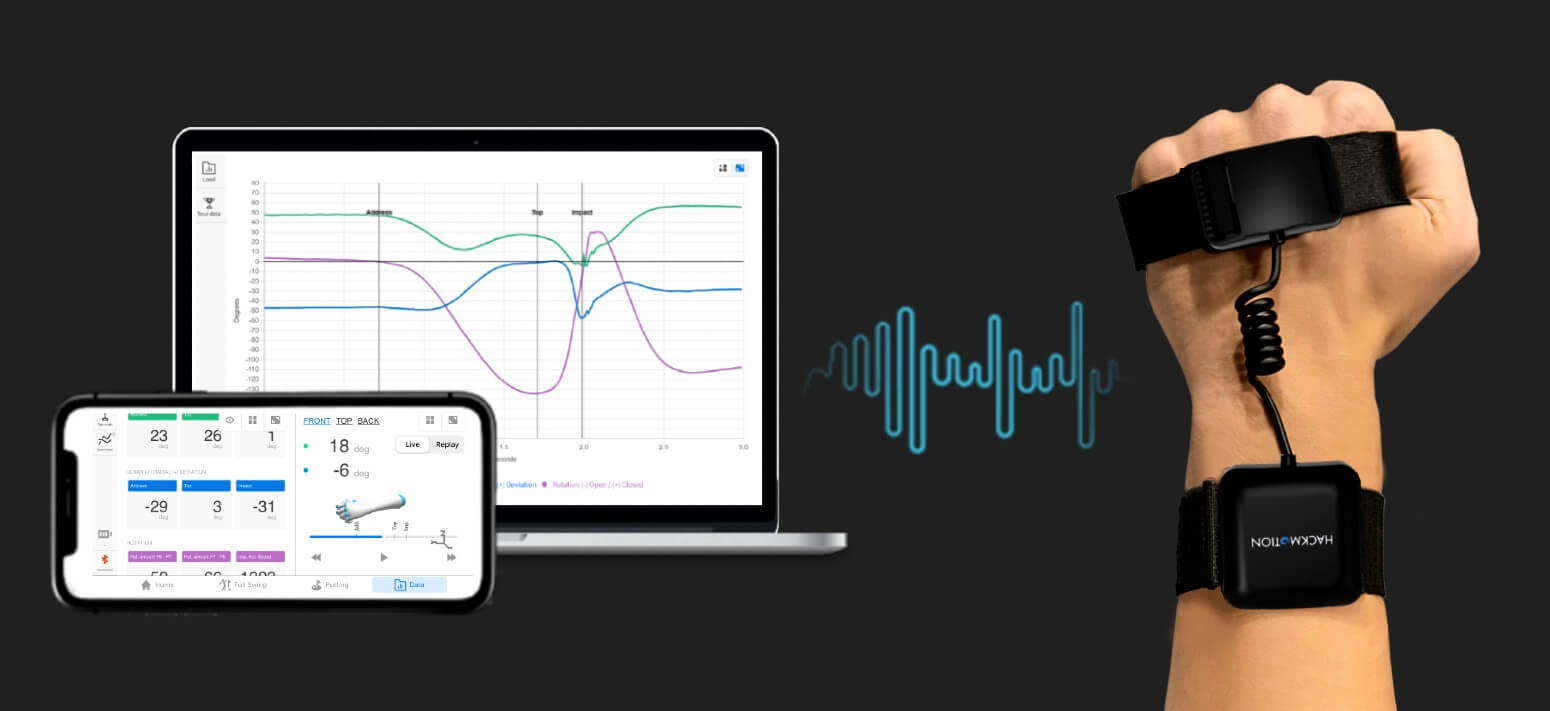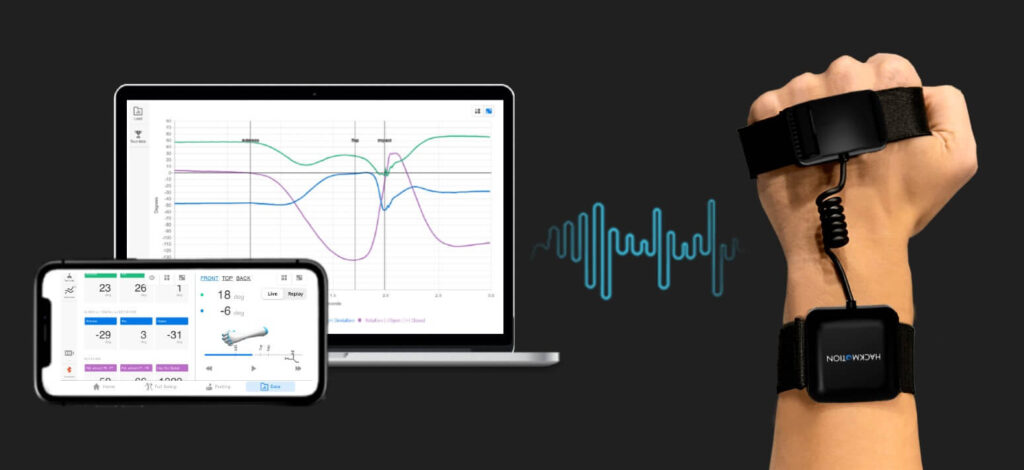 Wrist movements are difficult to observe with the naked eye or a video camera.
A golfer's "feel" is often misleading.  We have measured thousands of swings, and what you think your wrists are doing does not always match reality. 
With HackMotion,  you can make effective improvements based on accurate measurements. 
Take a look at why Allen Terrell, Dustin Johnson's swing instructor, uses and appreciates HackMotion:
"HackMotion is one of the most multi-dimensional teaching aides you can find. Wrist movements are quite difficult to analyze through camera. HackMotion has simplified this illusion for the instructor but most importantly for the student."
What HackMotion Measures
Singular focus on backswing and downswing clubface control:
Are you opening the clubface too much during the backswing?
Are you closing the clubface during the downswing?
Tour ranges help you to evaluate your performance.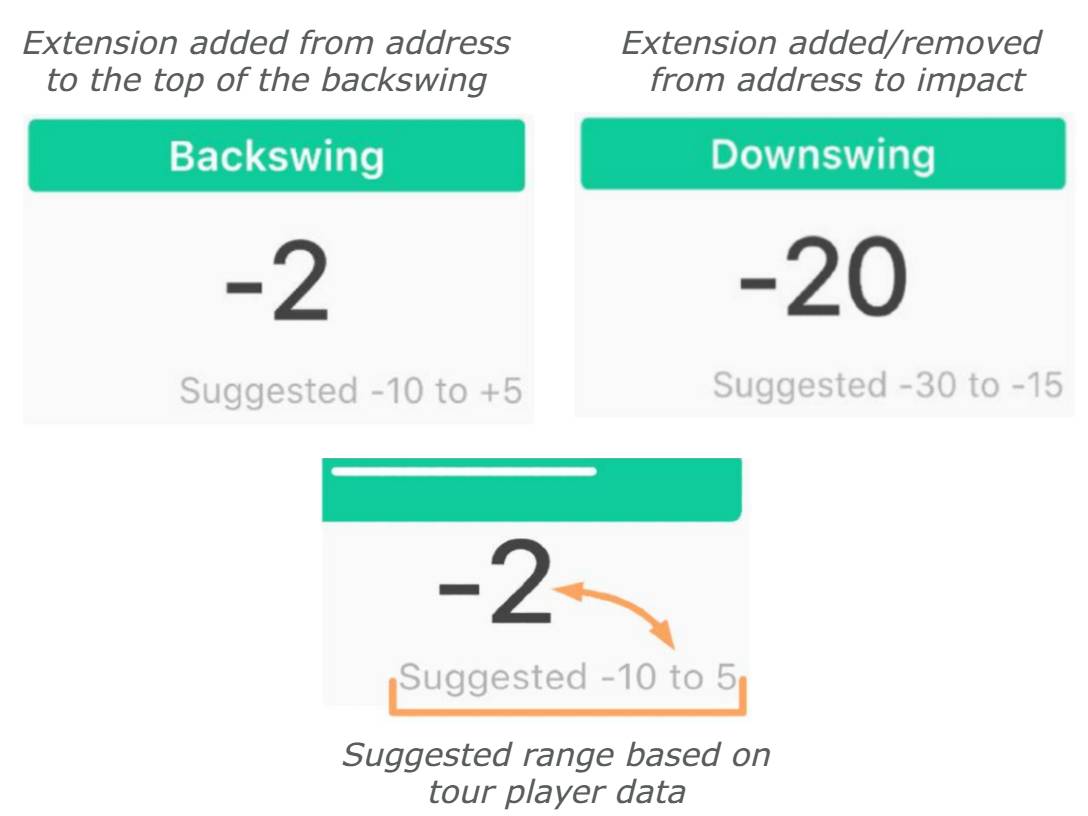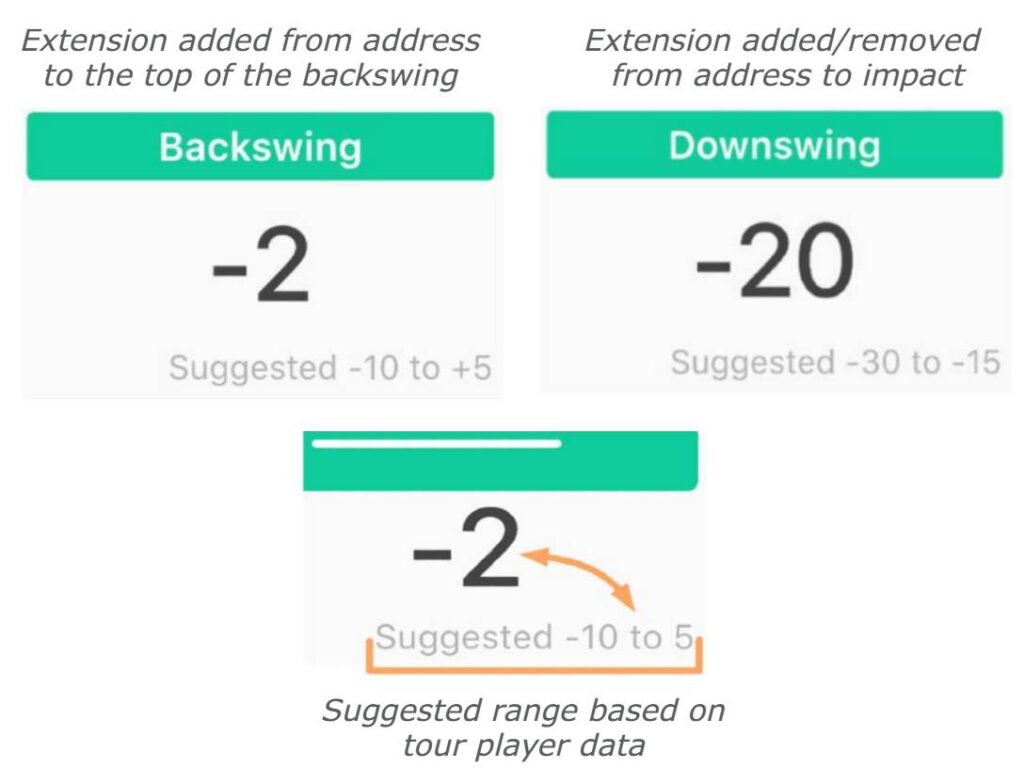 Data on wrist angles after each swing:

Extension/flexion (cupping)
Radial/ulnar deviation (hinging)
Rotation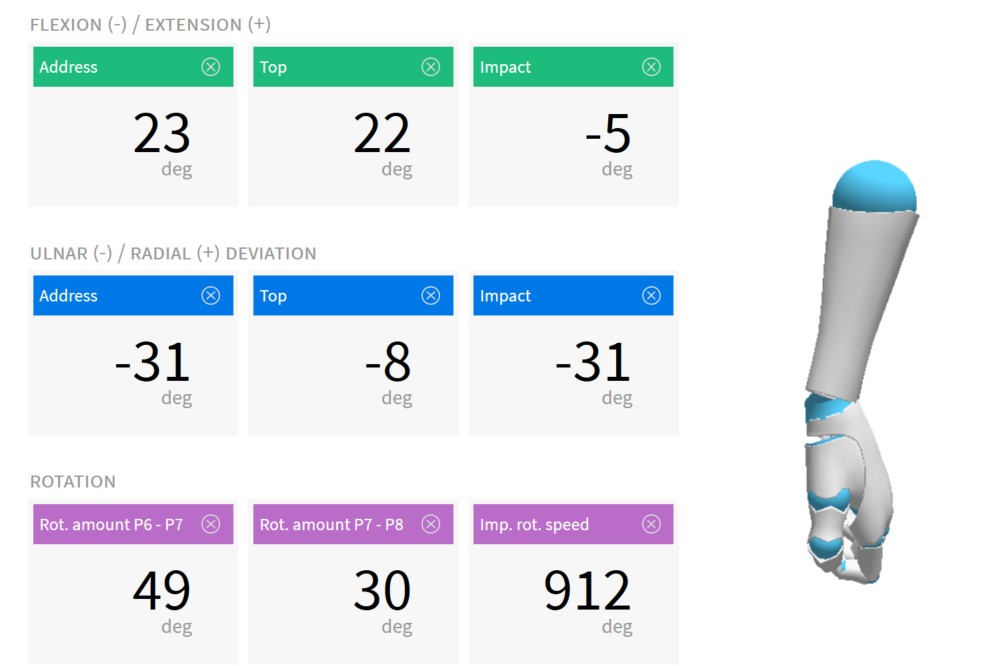 In-depth insights into wrist motion:
Graphs of wrist angle changes throughout the swing;

Benchmarking mode – compare your swing against tour players or your own best swings;
Trail wrist measurement also supported.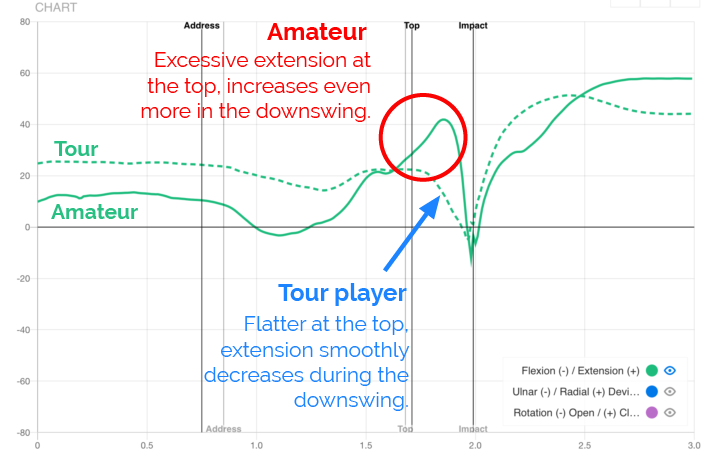 To learn the correct wrist positions, use Hackmotion's audio biofeedback to signal when your wrists are in the correct position.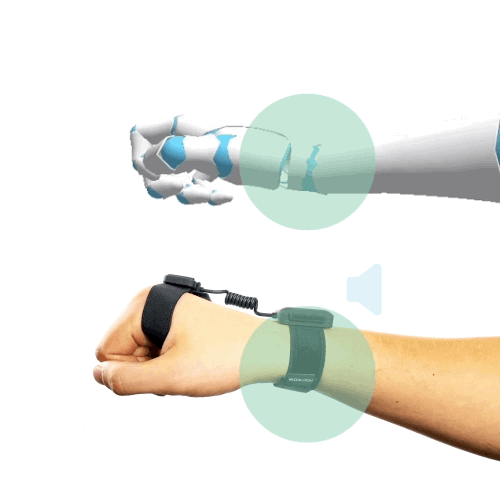 HackMotion Demonstration 
Watch this video by Game Like Training to see how simple it is to set up and start using HackMotion Golf wrist sensor.
How to Practice with the Biofeedback 

When making swing changes, one of the hardest parts is getting comfortable with the new motion. It often feels exaggerated and unnatural – this is the difference between what you "feel" and what is "real".
HackMotion biofeedback has helped even the most experienced players make wrist motion improvements, and can help you as well. 
In this video, PGA coach Alistair Davies (UK Top 25 Coach) will show you 2 different HackMotion audio feedback modes that you can use.
Power and Accuracy Require Correct Wrist Mechanics

After mastering correct wrist mechanics, you can finally add power without compromising accuracy.
See how wrist improvements have benefited Jose Antonio Alonso's performance:
"Hackmotion allows me to understand proper wrist mechanics through biofeedback. As a side effect, my tilts and pressure motions are improving, since they don't have to make up for the other variables, giving me added clubhead speed, ball speed and tighter dispersions."